I just can't get over this image. It's been sitting in one of my browser tabs for days and I've already showed it to all my friends (pardon me if you get this message more than once etc., etc.), yet I still haven't had enough of it. So enter the records, it shall.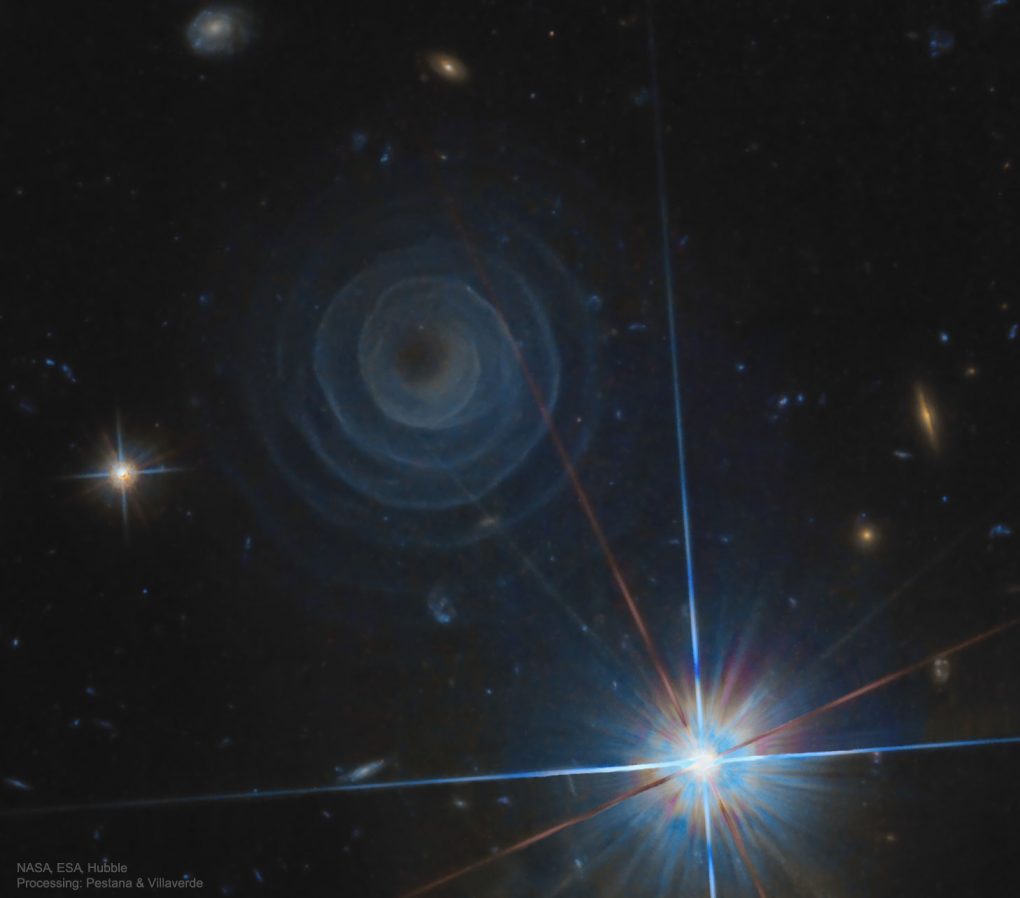 It's weird, right? Like someone took a regular space photo and then painted that spiral over it — badly! Or like one of those mesmerizing examples of neural style transfer or creepy AI-generated art.
What it actually is, is a binary system where one of the stars has started to eject its envelopes at the end of its life, while the other still circles it, leaving a spiral trail in the outflowing gas. The regular gaps between the trails correspond to the 800-year orbital period of the binary.
This was an Astronomy Picture of the Day for 2018 July 8. You can read more about the image and the spiral in it there.
Image Credit: NASA, ESA, Hubble, HLA; Processing & Copyright: Domingo Pestana & Raul Villaverde.